EPA Certification
10% off when you purchase an Education Subscription
---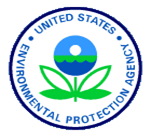 EPA CERTIFICATION
With Vann Flippen, Chadwell Supply
Check-in begins at 8:00 am
The Federal Clean Air Act, Section 608, requires that persons who services, maintain, repair or dispose of appliances and equipment that contain regulated refrigerants be certified in proper refrigerant handling techniques. The EPA has also placed a sales restriction on refrigerants, limiting the sale of regulated refrigerants to certified technicians only.
Technicians who violate the Clean Air Act provisions may be fined, lose their certification, and may be required to appear in Federal Court
$134 for subscribers/ $149 member
$199 non-member/ Retests $95
Cancellation Policy
Cancellations must be made 3 business days before the class to avoid a penalty. This includes subscribers.

Late Cancellations will be charged a late cancellation fee of $25.00. This includes Subscribers No Shows

No Shows will be charged the full amount of the class. This includes Subscribers.