FAA Case Study: Monetizing Your AMS 

As an umbrella organization in the multi-family housing space for the entire state of Florida with 10 affiliate organizations, the Florida Apartment Association (FAA) is not your typical trade association. Advocating on behalf of the multifamily industry to ensure laws and regulations affecting the industry are fair, FAA gives a voice to the industry - especially when industry-changing legislation is proposed.
Additionally, FAA educates members about cutting-edge news within the apartment industry as well as facilitates many networking opportunities through their website, blog, e-newsletter, quarterly magazine, or events such as annual conference and tradeshow. Whether FAA is speaking to service providers selling their products and services to management members, or member types intermingling with one another about best practices and topics - there are resources for everyone.
... But making such impactful change was not always a simple feat for FAA.
---
Introducing Josh Gold: FAA Executive Vice President
Josh Gold has been in the association sector for 22 years - both on a national and state level. Josh wears many hats at the Florida Apartment Association, from planning to implementation. The novi team sat down with Josh to hear him tell the incredible FAA story and how novi's ability to monetize certain portions of the website. 
Watch the case study video below, or read on to find out more about FAA's journey with novi AMS.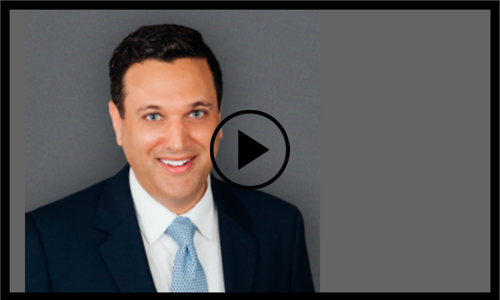 ---
Finding Novi AMS
Four years ago, Josh headed to an ASAE (American Society of Association Executives) meeting. At the time, Josh knew Pete Zimek, CEO and founder of novi as a member of FAA from novi's sibling company - iLS network. At the event, Pete and Josh discussed the concept and philosophy of novi - the sync with QuickBooks Online, the ease of use, how intutitive the system would be. Josh knew that if you create the right system the right way the first time, there is no need for "workarounds" - a forbidden word in the novi world.
"The 'cleaner' the system, the more likely association staff will want to use it and like their AMS."
Fast forward to two years later, Josh got a demo on a novi site from a fellow account executive, and was so impressed that he immediately called his staff to take a look...but there was just. one. problem.
---
We sold 80 featured member directory listings at $250 each. Within three months we had a revenue line of $20,000 that we didn't even budget for from a supplier directory that organically promotes itself. 

I tell people our novi system is free - We don't pay for novi, it pays for us!"
---
The Problem
FAA was on a different association management system recommended through their national organization. Being extremely unhappy with the system, they just knew there had to be a better way.
The system was far too robust - complicated features and minimal automation. Like any staff team, the FAA team varied in levels of technological comfort. They needed an AMS that was easy to use without complicated processes and with no work arounds.
"When technology is difficult to use it turns people off and they are not using it properly. Every day the data changes and when an AMS is not being used they way it should - you're just getting bad data with no real value. Ultimately, we were struggling to stay engaged with members the way we should because our AMS was not functioning properly from poor data and reporting. If it was functioning, we never knew how to use it properly because it was complicated."
The bad news - FAA was stuck in an expensive multi-year deal with their previous AMS. Not wanting to deal with paying for two systems, FAA knew that they wanted to make a move, but didn't quite know how.
That's where novi came in.
The Solution
Knowing that there was opportunity for change, FAA and novi worked together to come up with solutions that would monetize the website - including a feature directory with paid listing, website ads through a 3rd party platform, sponsorships and more.. Josh told novi that when they launched, they were equipped with a supplier directory that supplier members paid for to be featured in - a feature that ultimately paid for FAA's novi subscription. 
This change was huge for FAA. An overwhelming number of suppliers - 80+ have purchased a featured listing. In year two, they didn't feel the need to promote enhanced listings = an invoice was automatically created in novi to our supplier members and they were happy to pay because of the value it provided.
"The novi platform is a clean simple solution that gets the job done its not complicated with a bunch of features I didn't need or (bogged down) with workarounds for processes that don't work. Now I have staff that has embraced (a system/ novi) and used giving us much cleaner data and members who are now more engaged because they are able to access the information they need and want in a more timely fashion."