Quickbooks Online Integration
Most association management systems fail when it comes to integrating with financial management systems. The novi AMS team understands the intricacies of QuickBooks Online and uses the latest technology to bridge the two systems together. The result is a 24/7 connection between an association's QuickBooks Online and novi AMS. This unprecedented integration provides an opportunity to reduce human error, improve security (since everything is tracked), and save the considerable staff time that has historically been spent on data entry.
Records in Sync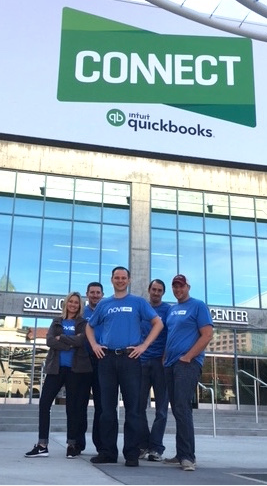 The instant a record is created in novi AMS, that data is synced to your QuickBooks Online account. Multiple times per day, novi AMS reaches out through the QuickBooks Online API to sync your financial data back to novi AMS. The result is a more seamless experience for your staff and your members. novi AMS keeps your most important records in sync:
Members (Customers)
Invoices
Credit Memos
Payments
Sales Receipts
Items
Tax Rates
Classes (optional)
Chart of Accounts
Connecting to QuickBooks Online is Easy
Connecting your novi AMS database to your QuickBooks Online account is a simple, 4-step process:
Log in to your novi AMS admin account.
Click "Connect to QuickBooks" within the popup that appears on the screen.
If you have multiple QuickBooks accounts, select the account that you would like to sync with your novi AMS data.
Press "Authorize" to confirm.
There are no files to download, date ranges to remember, or journal entries to manage.  Your novi AMS data will simply appear in QuickBooks Online as if you had manually entered it yourself.  The only difference is that it will be completely automated.